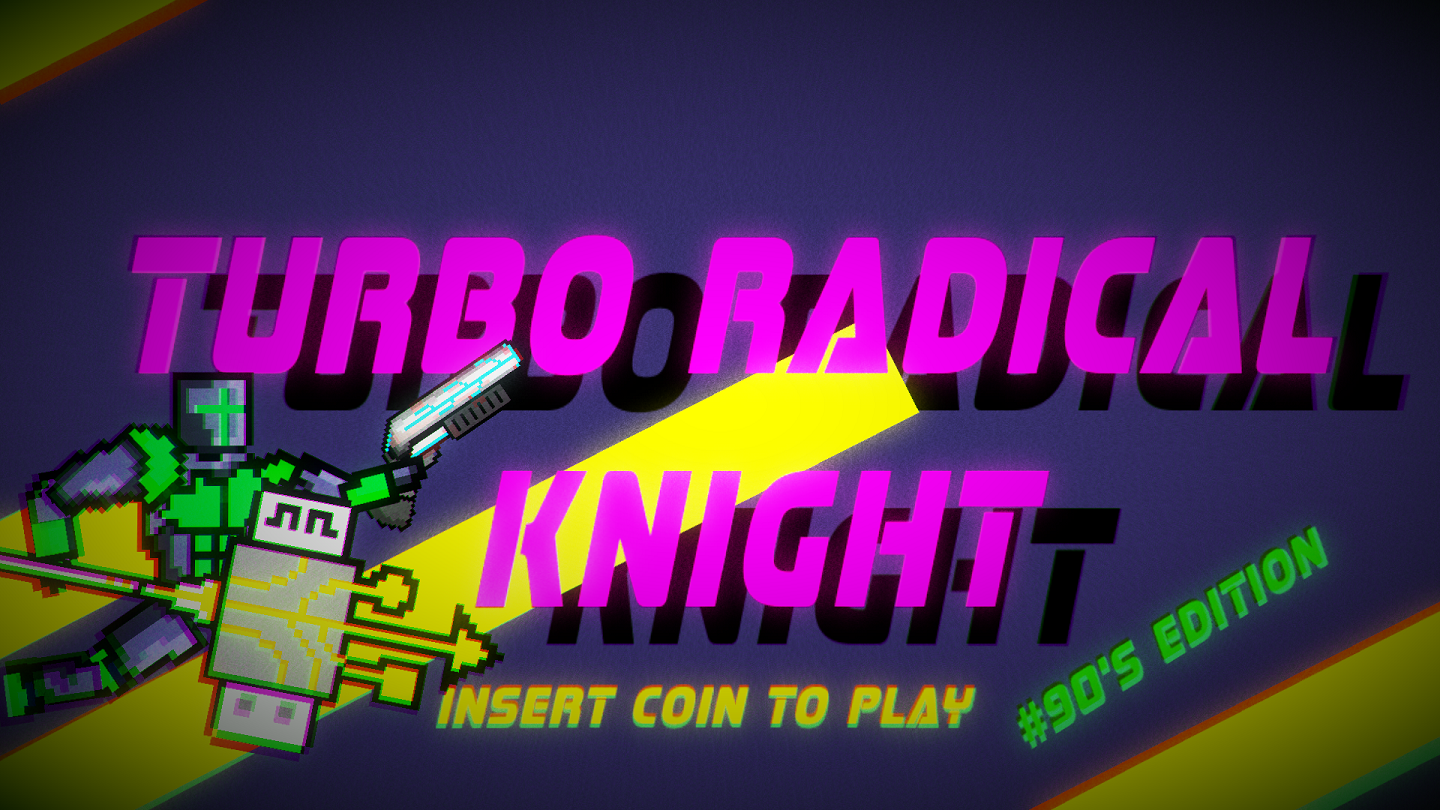 Turbo Radical Knight
A downloadable game for Windows
From the creators of such titles as: Don't Touch Your Ball, Epic Snake and Runimals!
Working together for the first time ever, we've created a game like no other.
Ladies And Gentlemen! This is TURBO RADICAL KNIGHT!!!
With AMAZING artistic skill of Janek Dzięgiel and Ewelina Kmita we've created a stunning, neon coloured, trippy visual experience.
Code so tough it can only be broken by php programmers. So elegant that any displacement would ruin this fine structure. The work of experienced programmers Adam Pawlewski and Jakub Trąd.
The sounds and music that will give you eargasm, from one and only Pablo Sorribes Bernhard.
And last but not least: Michał Ertner who worked in all the roles possible: a designer, a programmer and an artist.
Truly I couldn't dream of a finer team.
Now only ask yourself this question: "Do I want to play a game featuring 90s stylized graphics, neon colored lights, a medieval knight, mythical creatures, hoverborads AND MORE?"
If you answered "No", then please follow this simple instruction:
1. Find a sink and a plastic cup
2. Fill the cup with water
3. Pour the water on yourself
4. Reconsider your life choices
5. Repeat until you want to play the game
KeyBindings:
A,W,S,D - Movement
Space - Dash foreward
J / Middle Mouse Button - Shotgun Shot
[A powerful attack, but watch out, AMMO is limited]
K / Left Mouse Button - Weapon Swing
[An attack with short, but wide range]
L / Right Mouse Button - Weapon Stab
[An attack with longer, but thinner range}
Team Members:

Pablo Sorribes Bernhard
Michał Ertner
Jan Dzięgiel
Ewelina Kmita
Adam Pawlewski
Jakub Trąd